UI/UX Designer|
Studiy
|
2021
Designed an award-winning app to match students and tutors more efficiently and affordably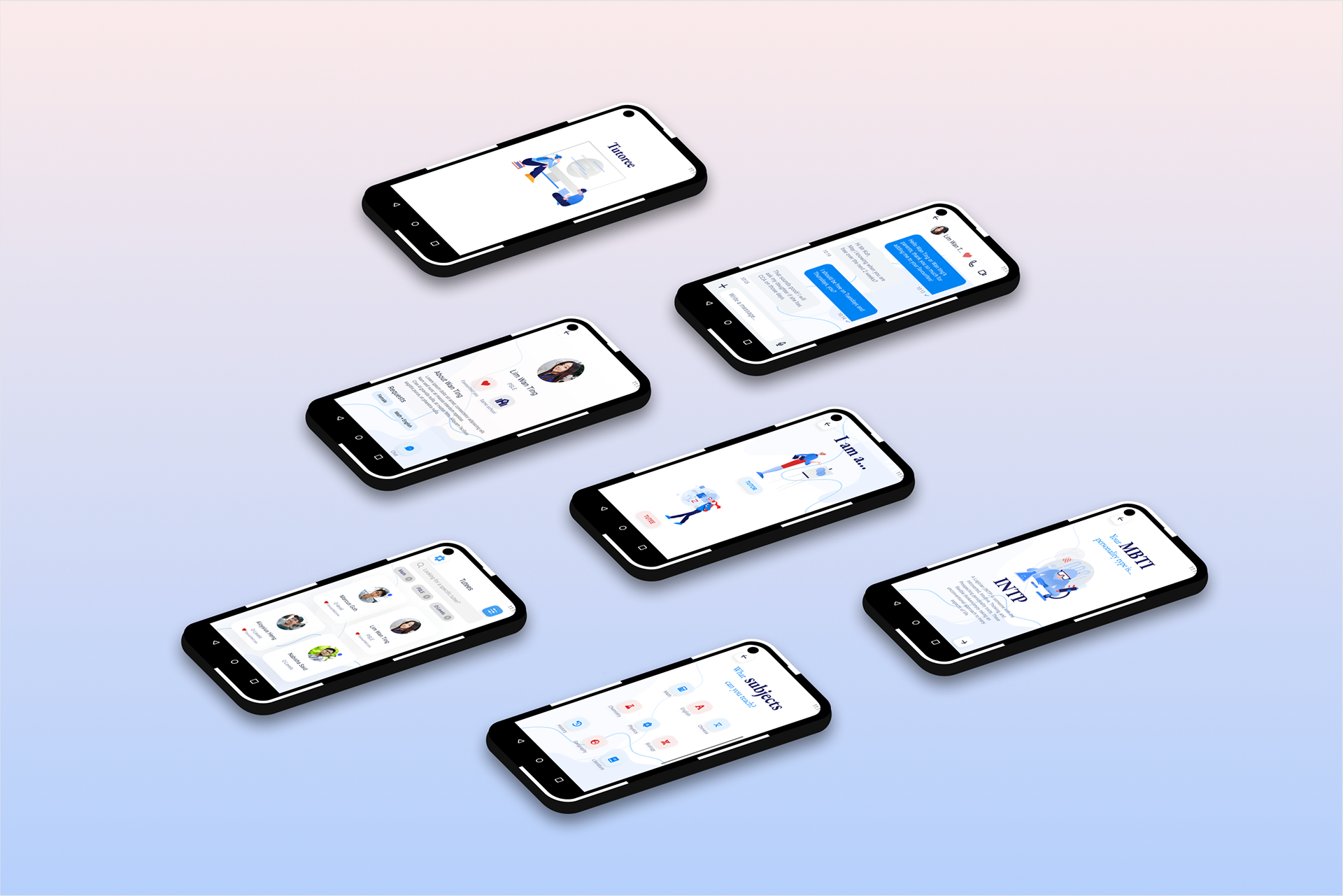 Context
Tired of your tutors being boring old men? 
Tired of getting 2 weeks' pay being taken by agencies? 

As we were both private tutors before, we have a lot of frustration in finding students efficiently and effectively. Especially when it comes to students with whom our personalities and teaching/learning styles match very well. This is an often overlooked but extremely important part of education. Hence, we decided to make an app that can help people find their best holistic match for a tutor/tutee with the click of a button.
Problem
Tutors and tutees aren't matched effectively.
This could be due to:
1. Differences in skill level
2. Differences in interests or personalities
3. Small user-base
Market Research
Competitors
Tutorful:
+ Large user base
+ Simple and effective
 - Matching purely based on aptitude and preferences

MyTutor:
+ Professional system and layout 
+ Security 
 - Limited human touch 
 - Takes hefty commissions from tutors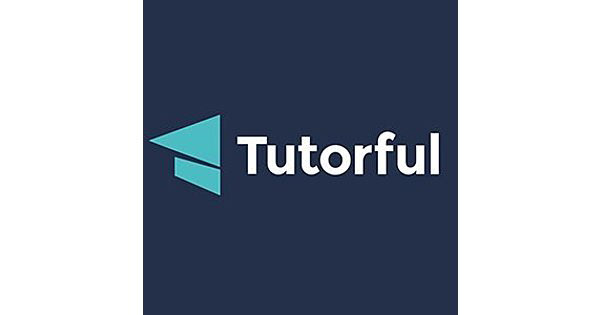 Survey Results
The survey sent showed an extremely high demand for tuition in Singapore. We also got interesting responses on the factors respondents found useful when acquiring tutors/tutees.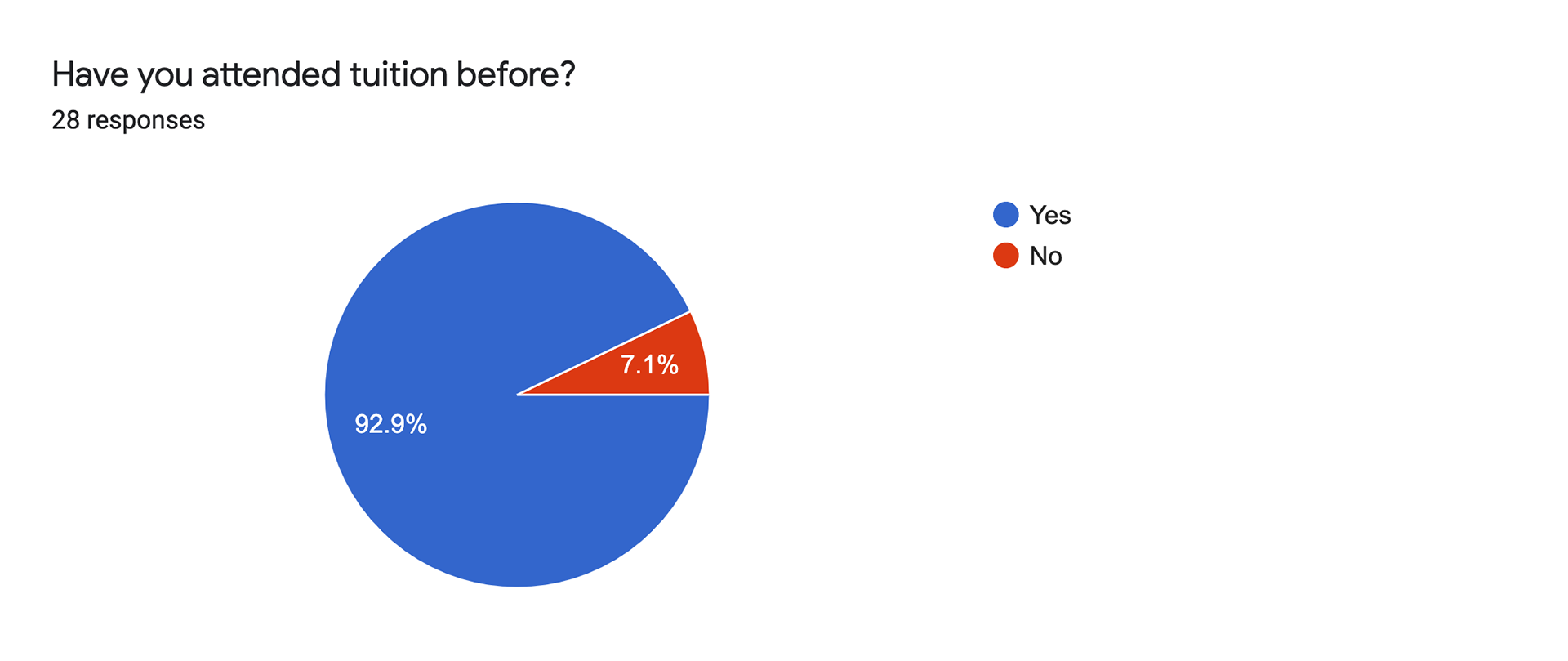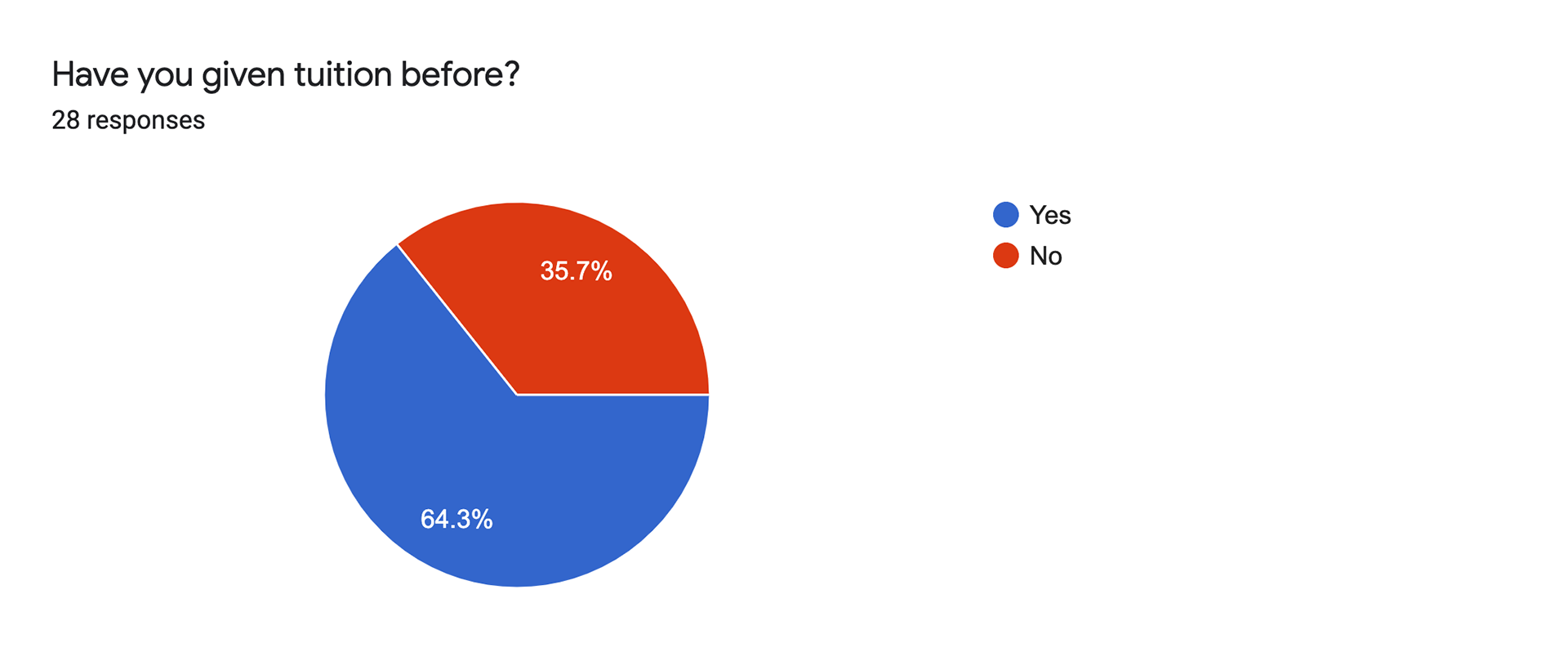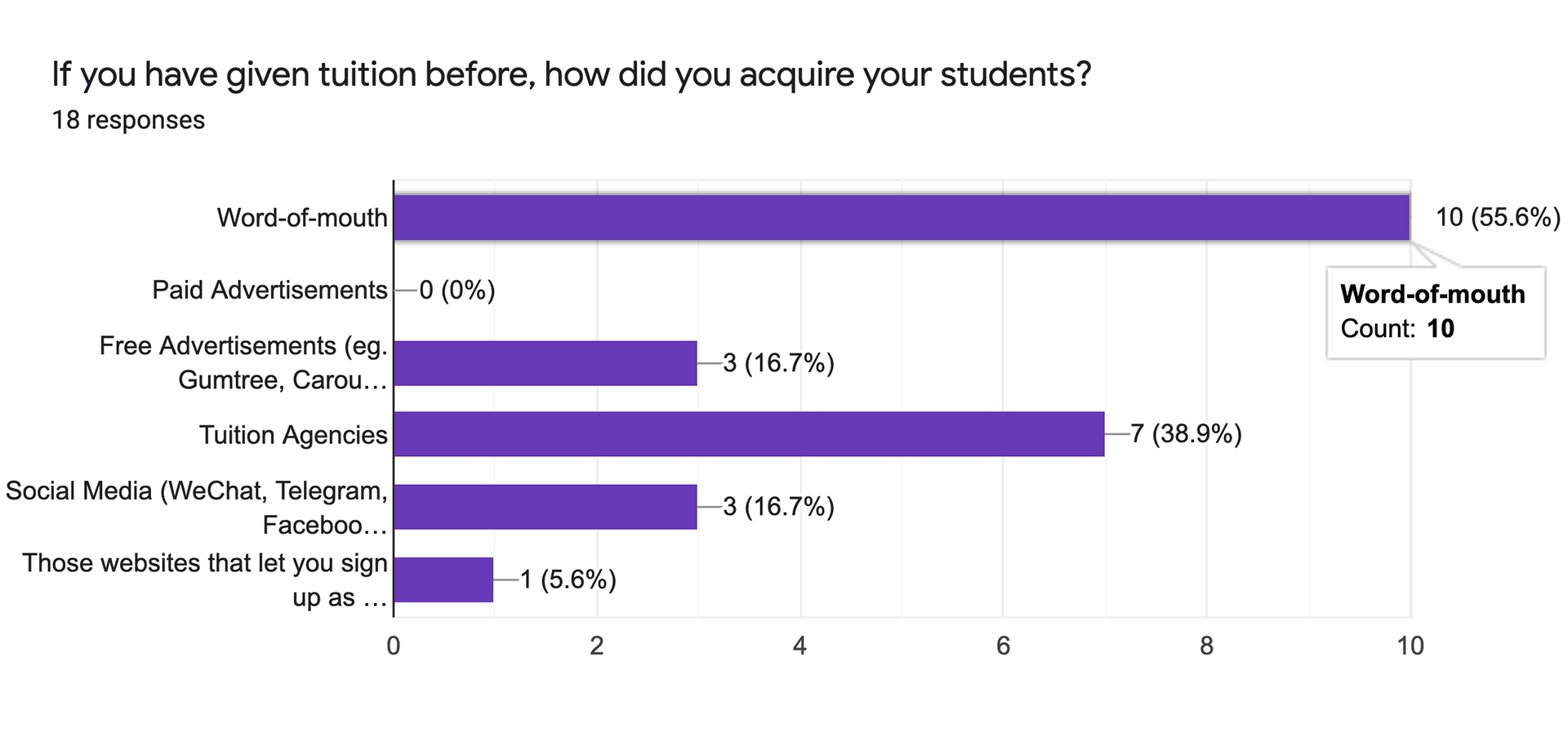 As shown from the questions above, most of our respondents acquire their students through word-of-mouth. Almost none use current apps matching tutors and tutees on the market. Most of our respondents are from Singapore so this may also be due to the lack of such apps in the Southeast Asian region.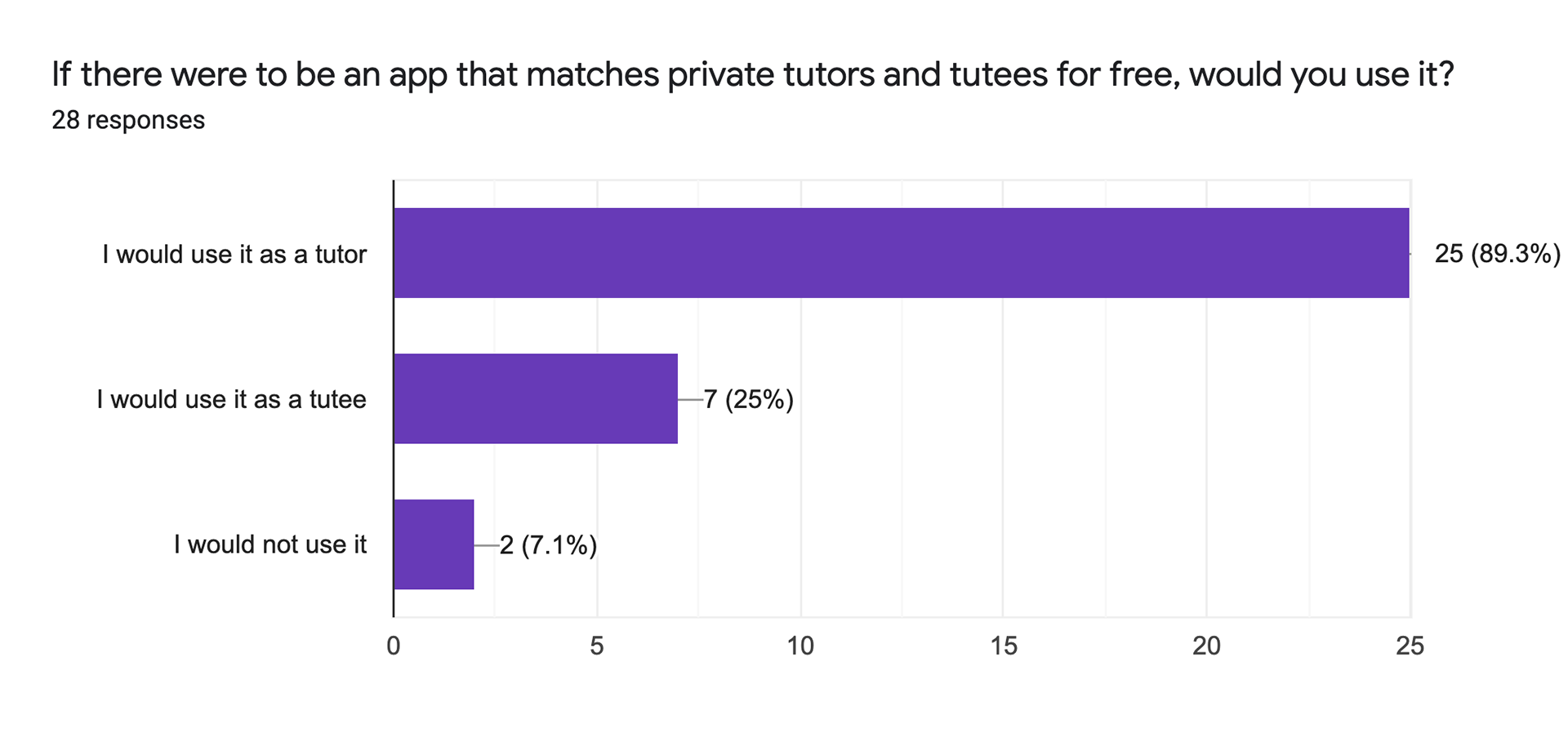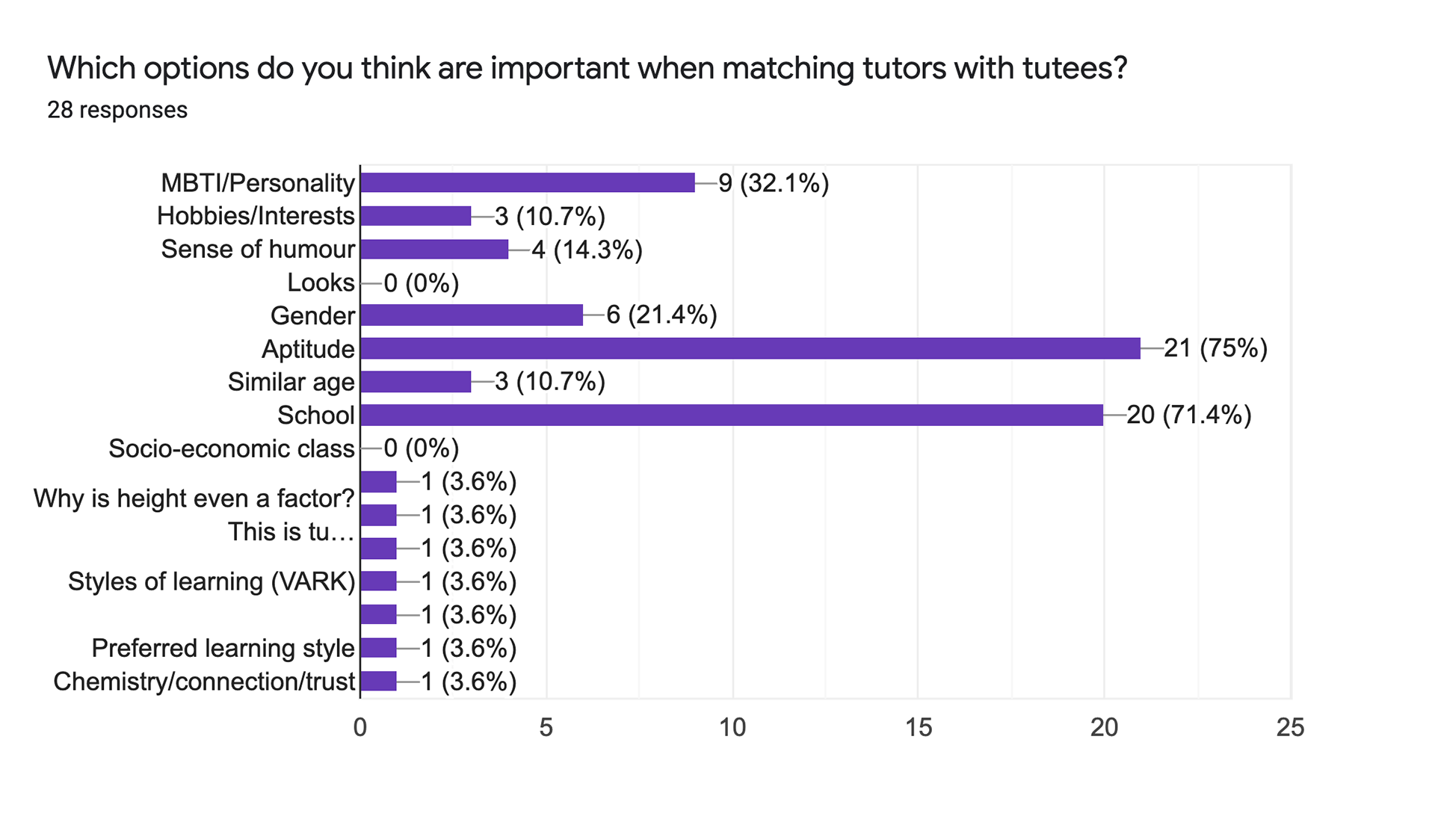 As shown from the question above, aptitude and school came off as top choices as expected. These are also the primary factors of focus for current tuition apps on the market. However, a large, overlooked factor came up as a close third place, which is personality. This is our differentiating factor that we will be leveraging to make our matching algorithm as effective as possible.
Solution
Studiy --- an app that lets people choose their perfect match for a tutor/tutee with the click of a button based on 
learning styles, personality & interests.
Here are our differentiating factors:
+ Mature student base who knows what they want in their tutors
+ MBTI personalities for more efficient matching
+ Transparency as there are no commissions involved
+ Levels the playing field as multiple holistic factors are considered, such that the top 10% of tutors in terms of pure aptitude ranking would not dominate 90% of the market.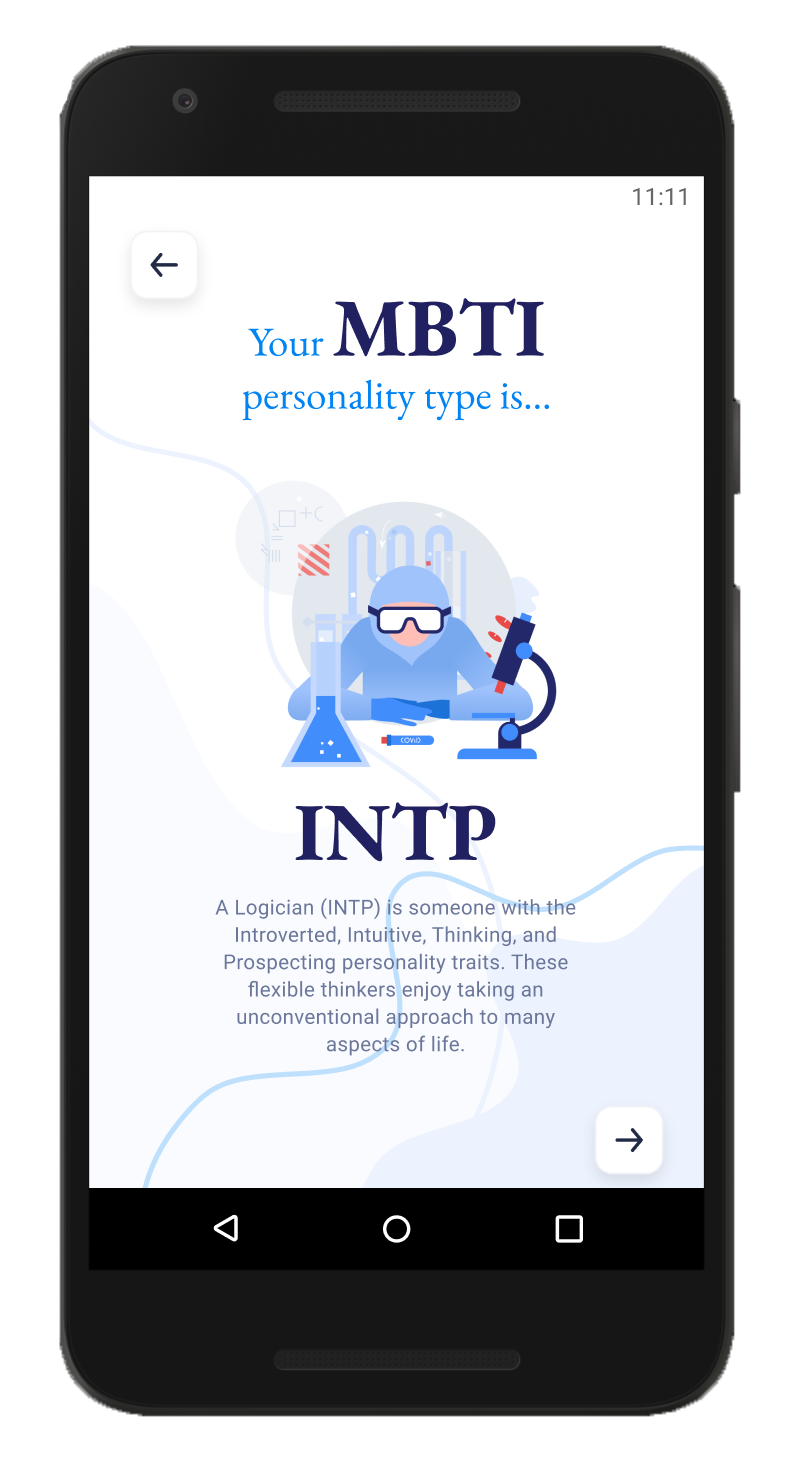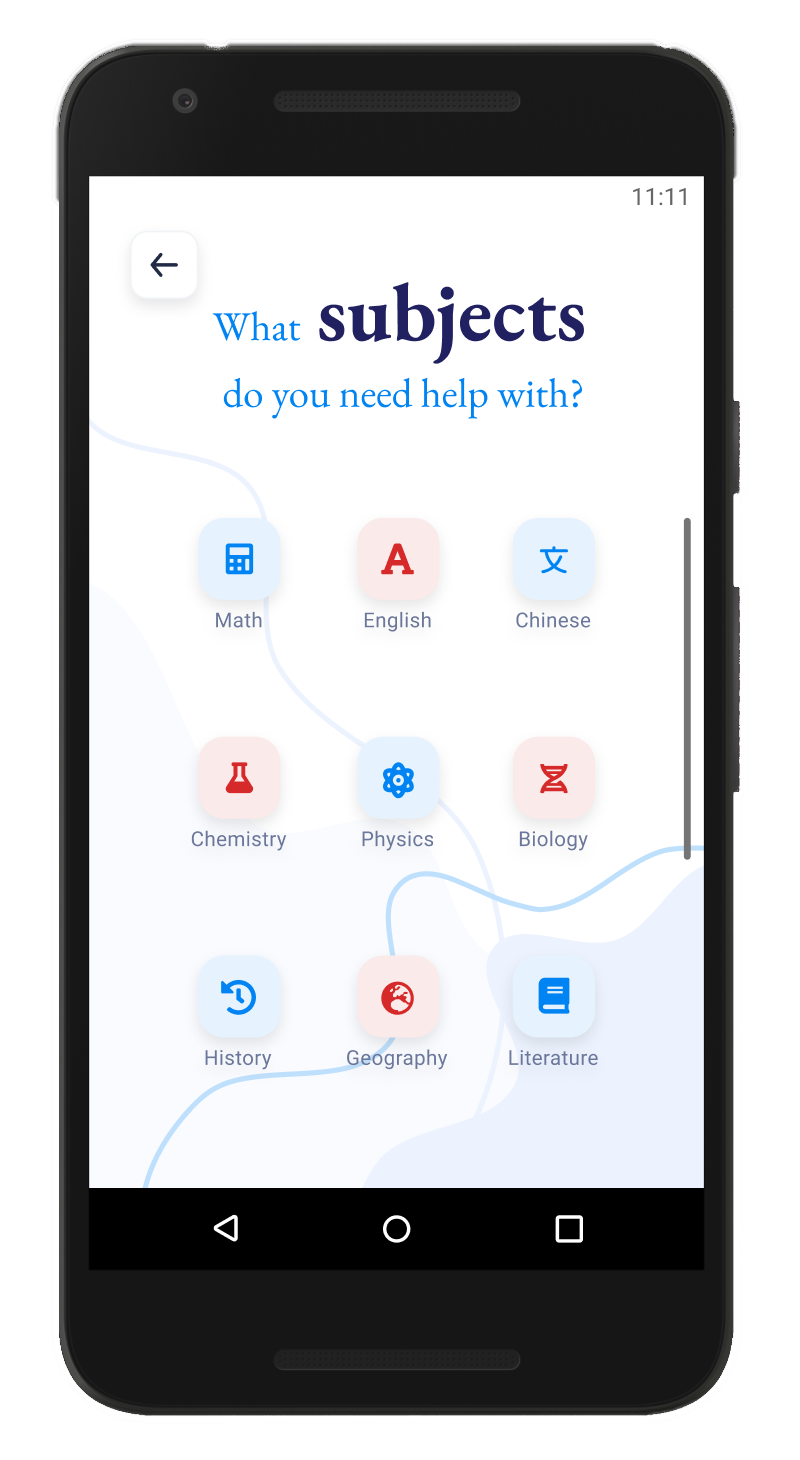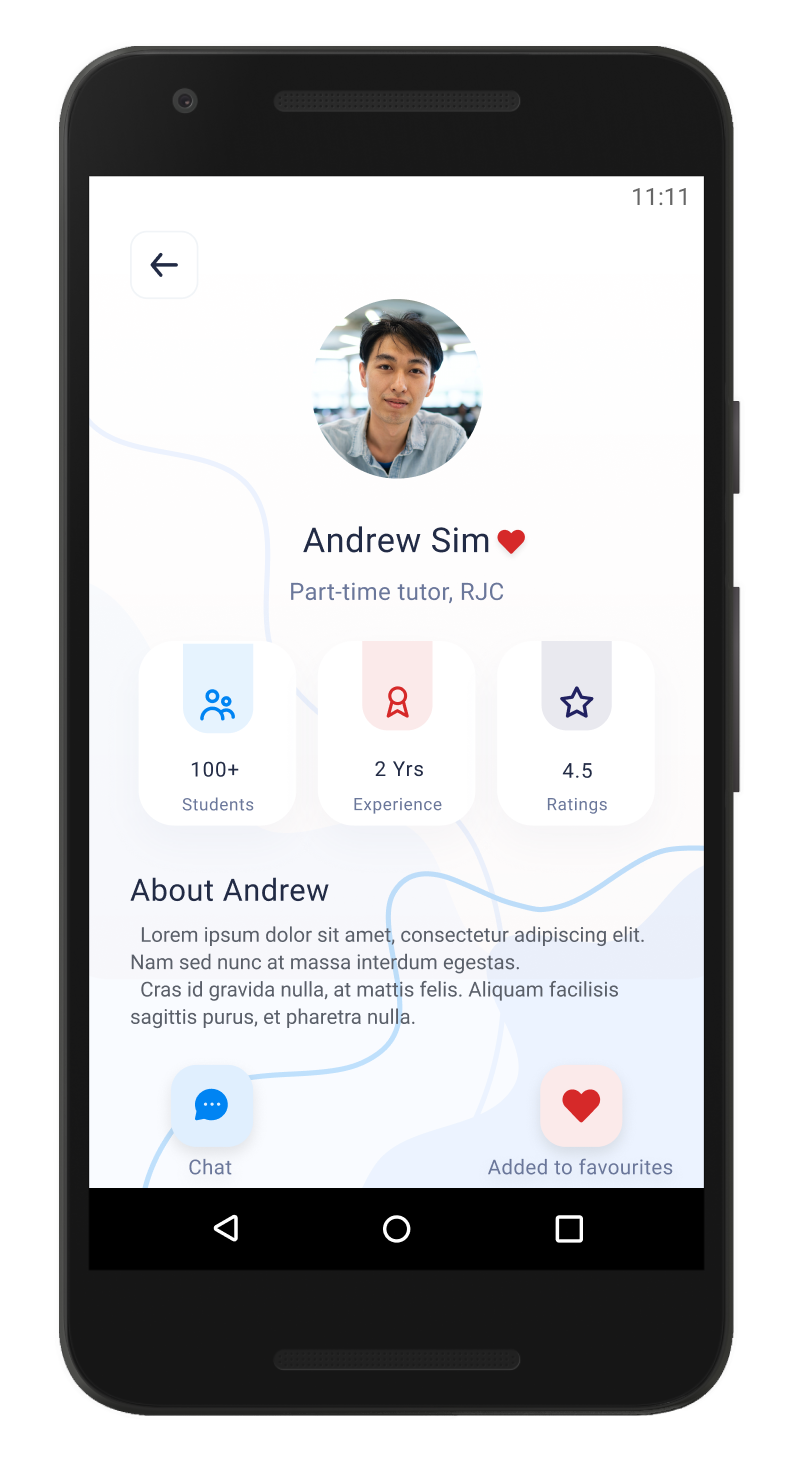 Explore our interactive mockup below!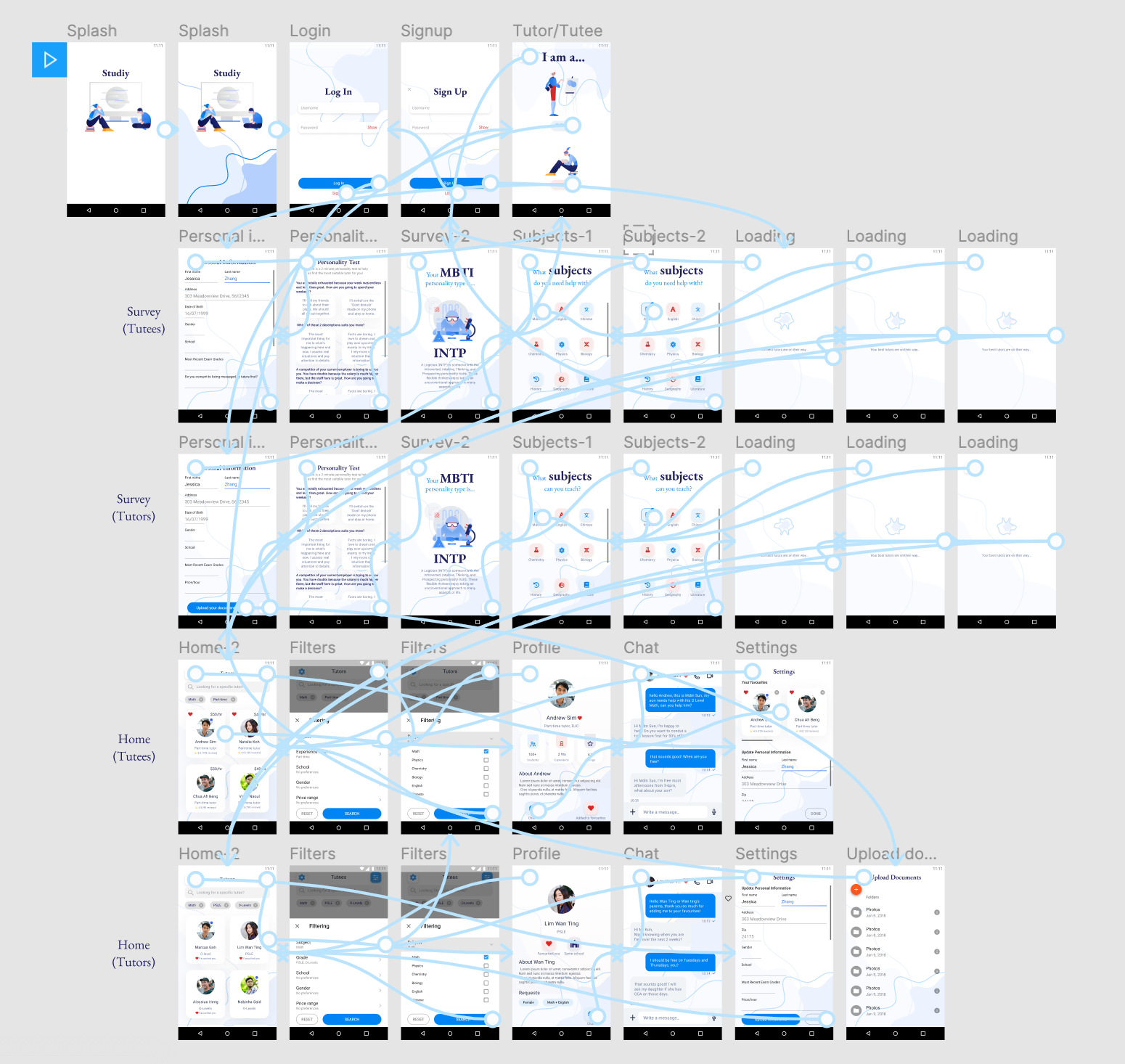 Design Approach
Fonts
The overall UI was done in Figma. As we chose to design for the Android environment, I used the Google Pixel 2 template for my mockup. 
The fonts of choice are EB Garamond and Roboto, Roboto as the default Android font matches well with EB Garamond, a serif font conveying the professionalism we want to portray through this app.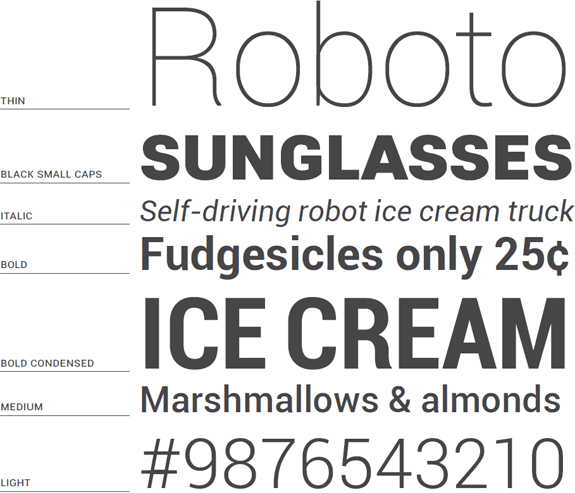 Layout
I chose to adopt the 8pt grid system with 16 columns on XL/L breakpoints and 8 as the browser sizes down. This allowed us to create more interesting layouts whilst introducing consistency and rhythm across products.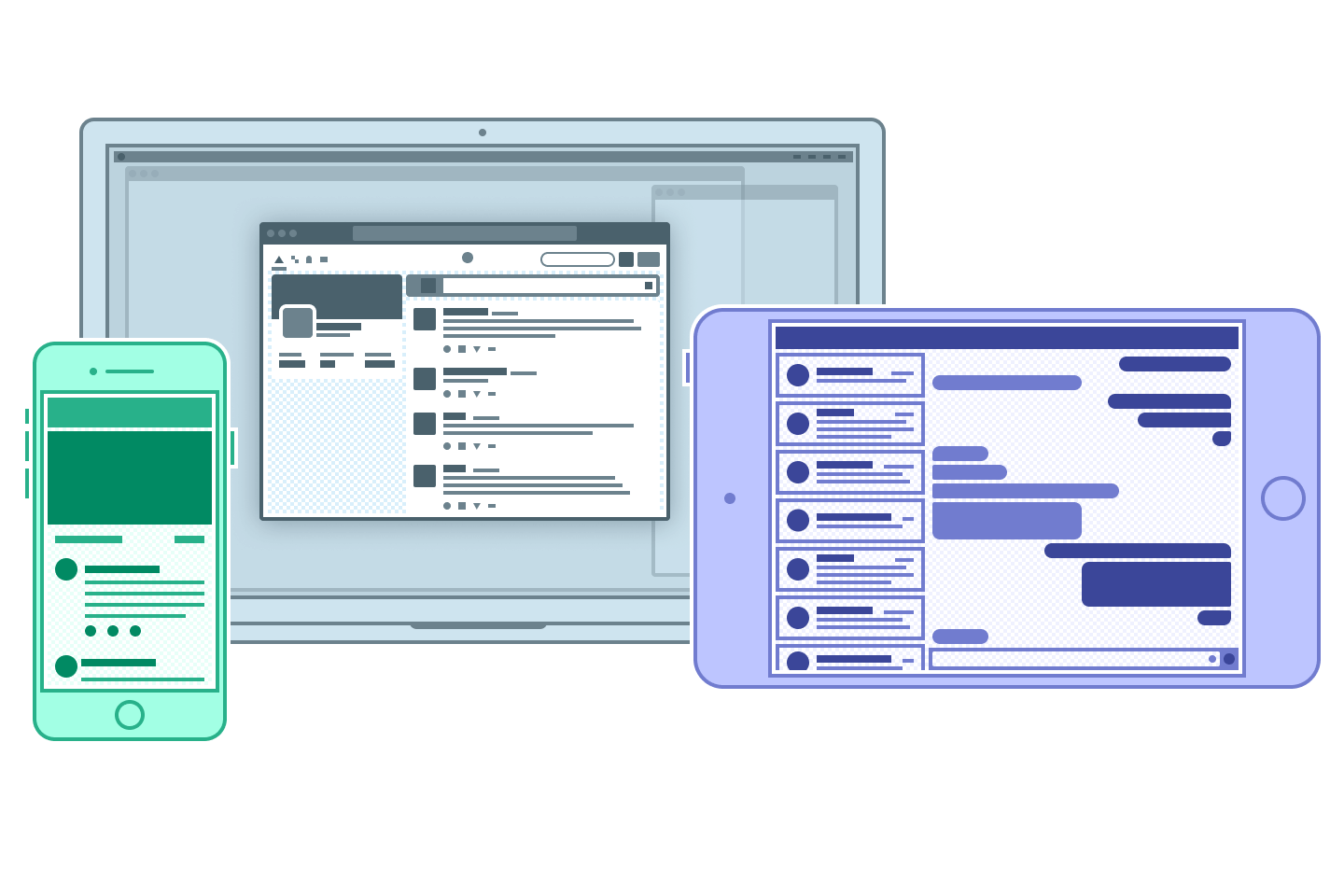 Colour Scheme
The primary colour scheme is shown below, limited to two main colour groups of blue and red, conveying efficiency with a touch of brightness.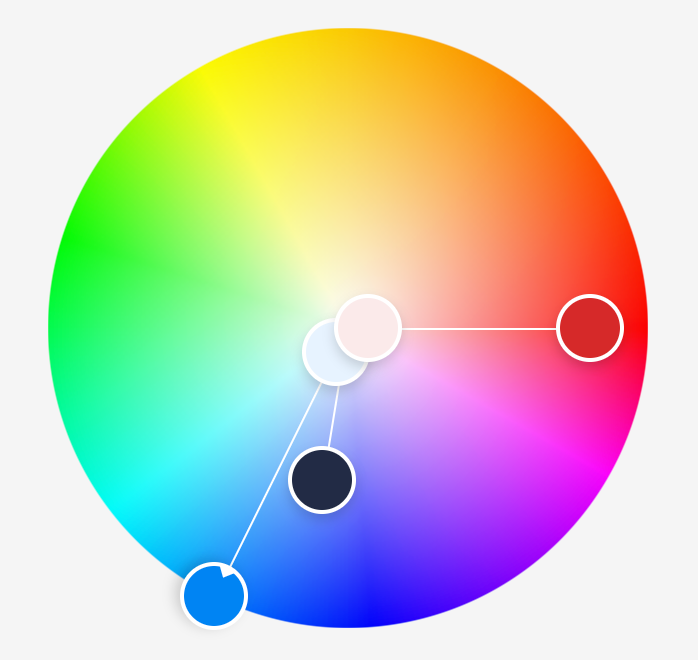 Outcome
This project was one of my most complex UI Design experiences of date. We had to consider two different user scenarios: the tutors and the tutees. We also placed 3rd out of 94 teams. 
What I learned
I experimented with complex animations such as the loading animation and responsive designs in this project. Since Figma can be directly imported into Android studio as XML files, I have also delved into basic Android studio front end programming.