The ergonomic handle for arthritic patients 
Poplar, Finish, Steel Wires| Fall 2019
Why? :
To alleviate the strain on the hands of arthritic patients 
How? :
 Extensive online and in-person research into the optimal handle shape in gardening tools for arthritic patients. Shaping and sanding poplar wood and bending steel wires to produce the working and looks-like prototype.
Who? :
  Arthritic patients or simply people who prefer a handier gardening tool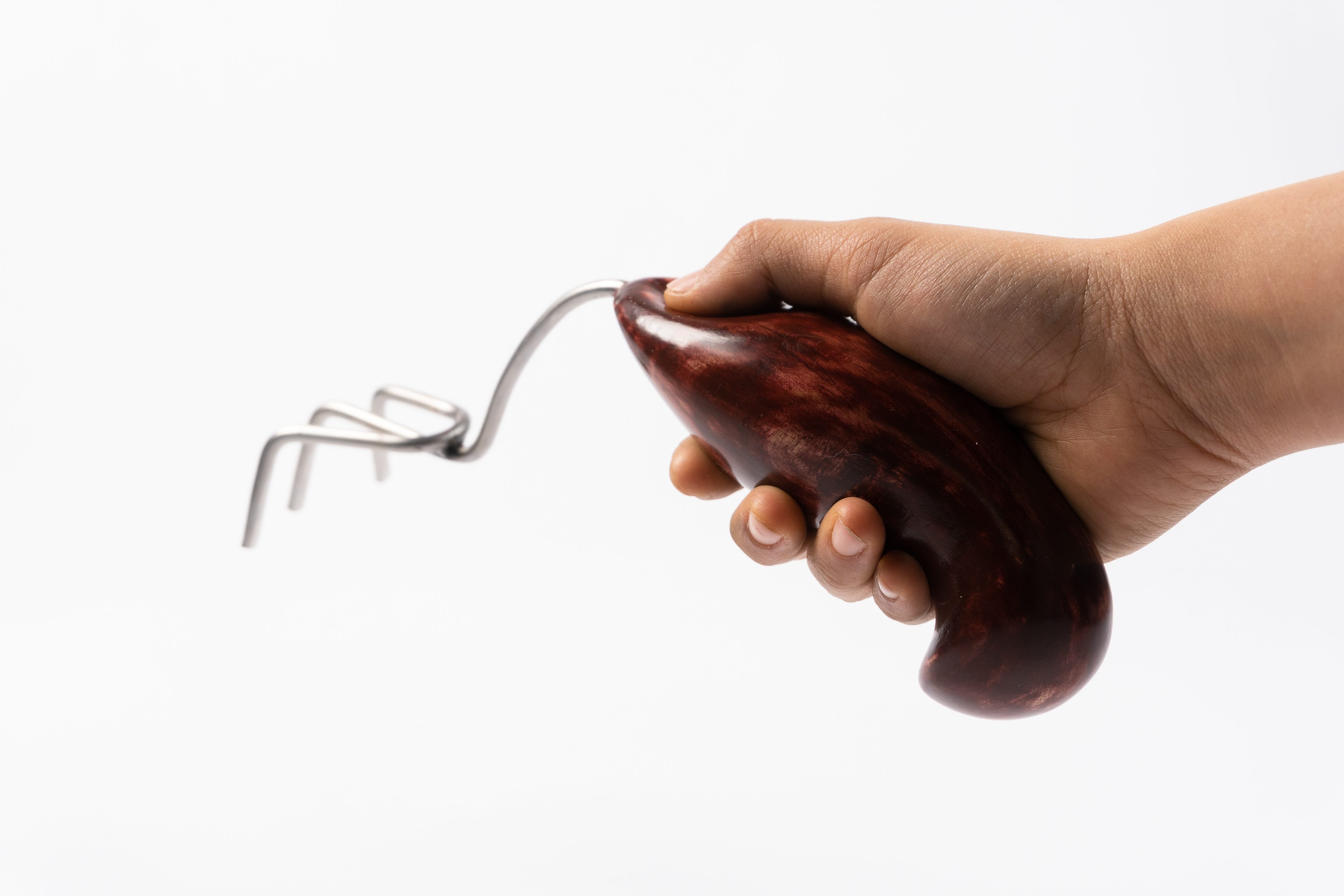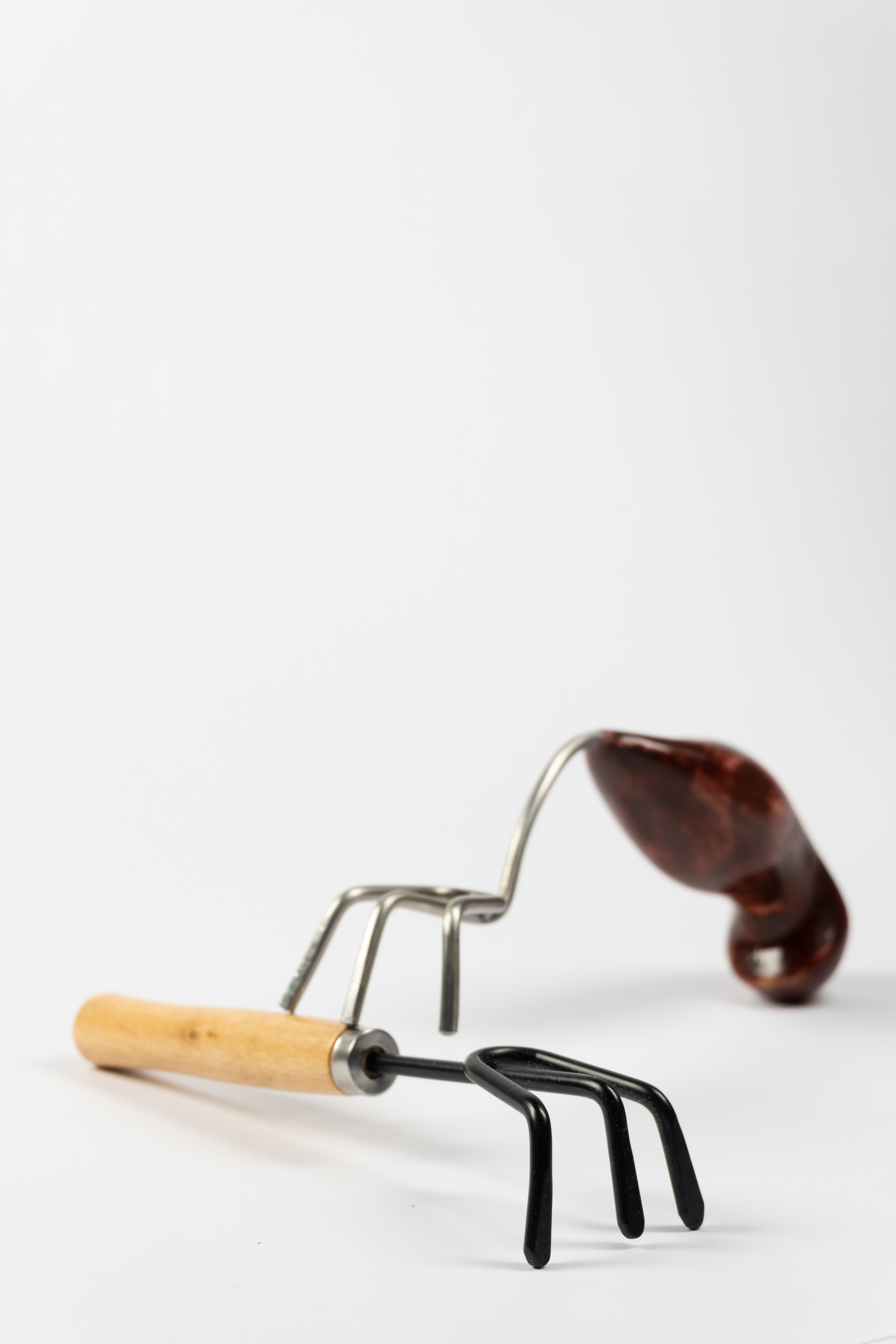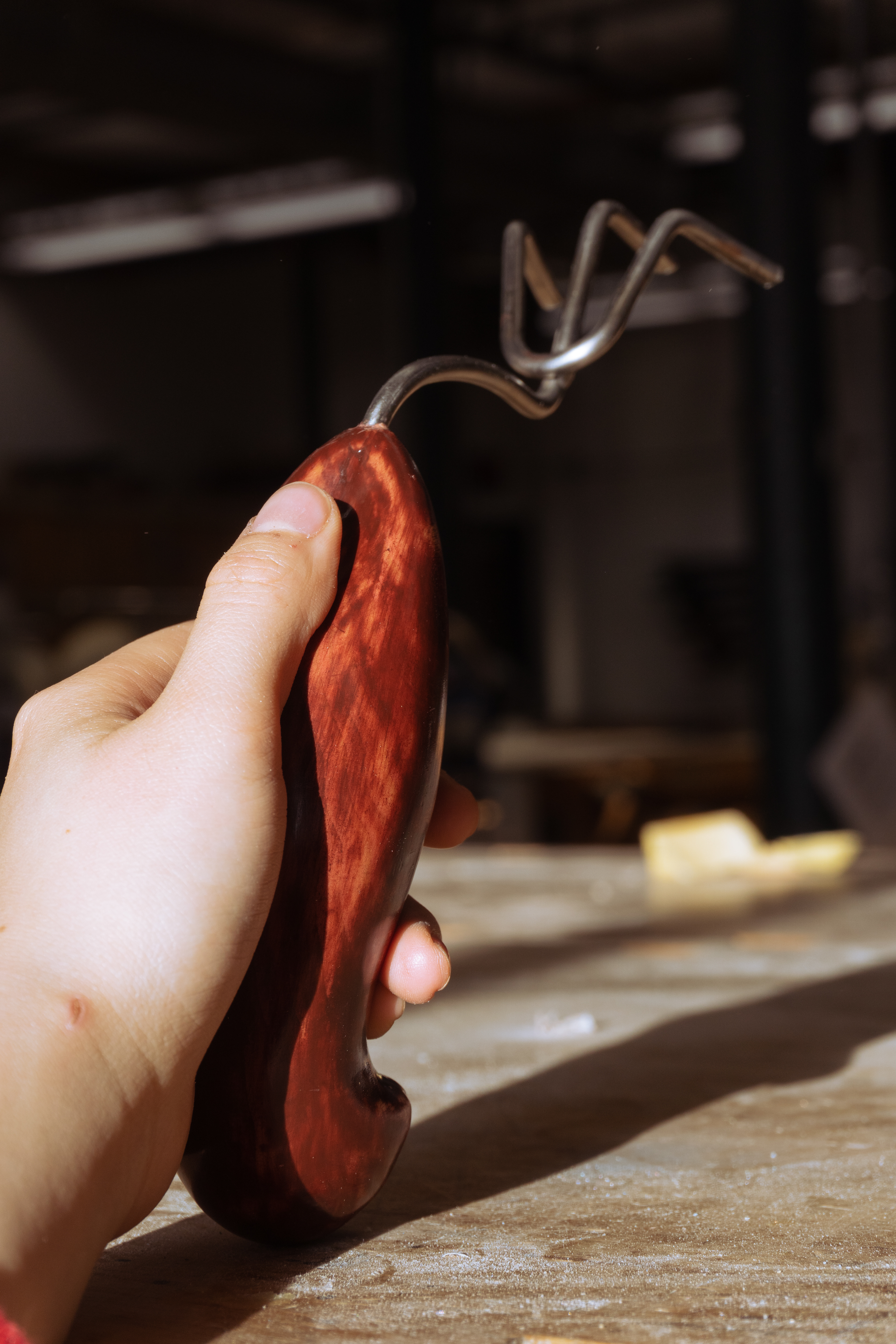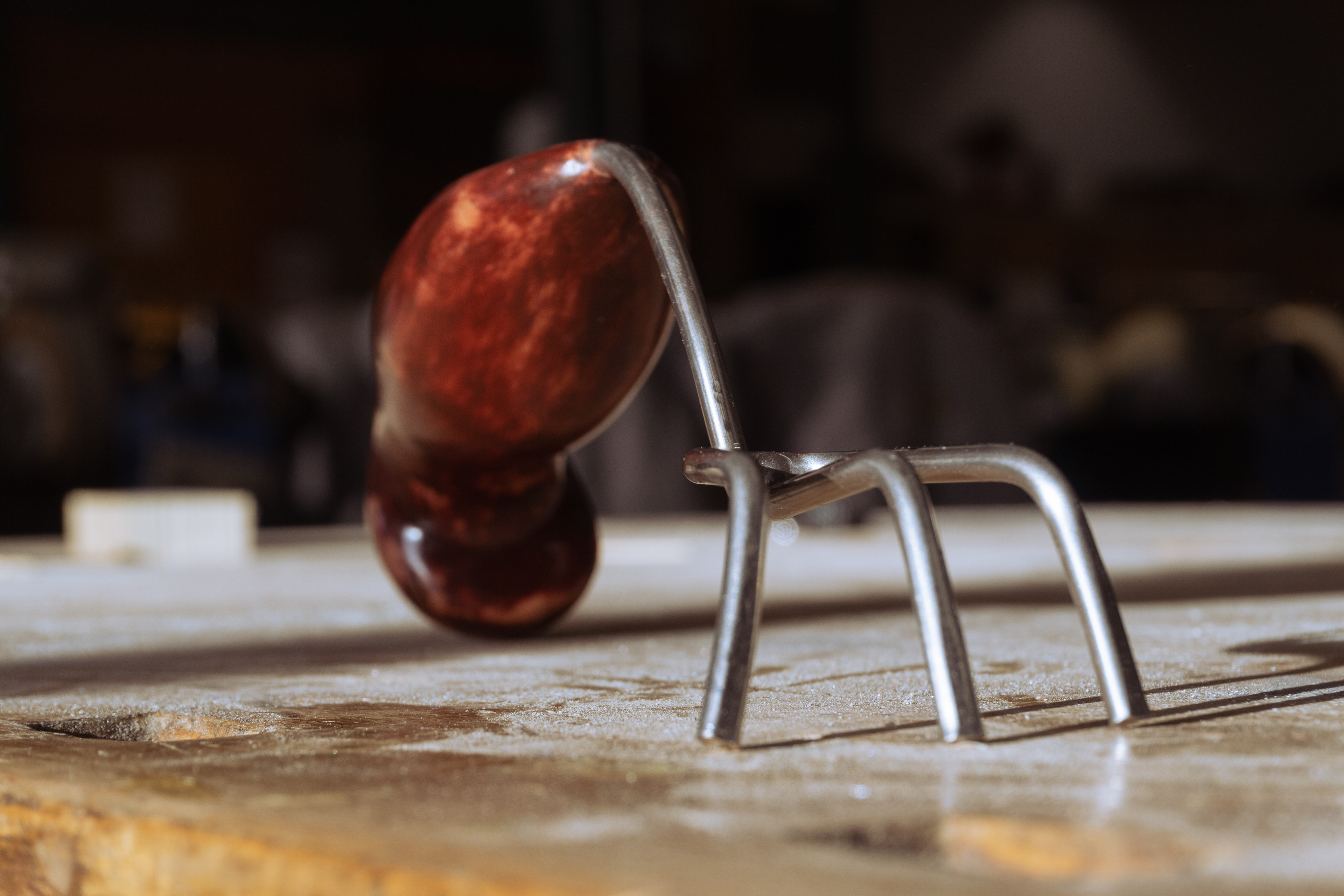 Click on the image below to view my full product presentation. 
My target audience persona: Gertrude's before and after. Created using Adobe Illustrator.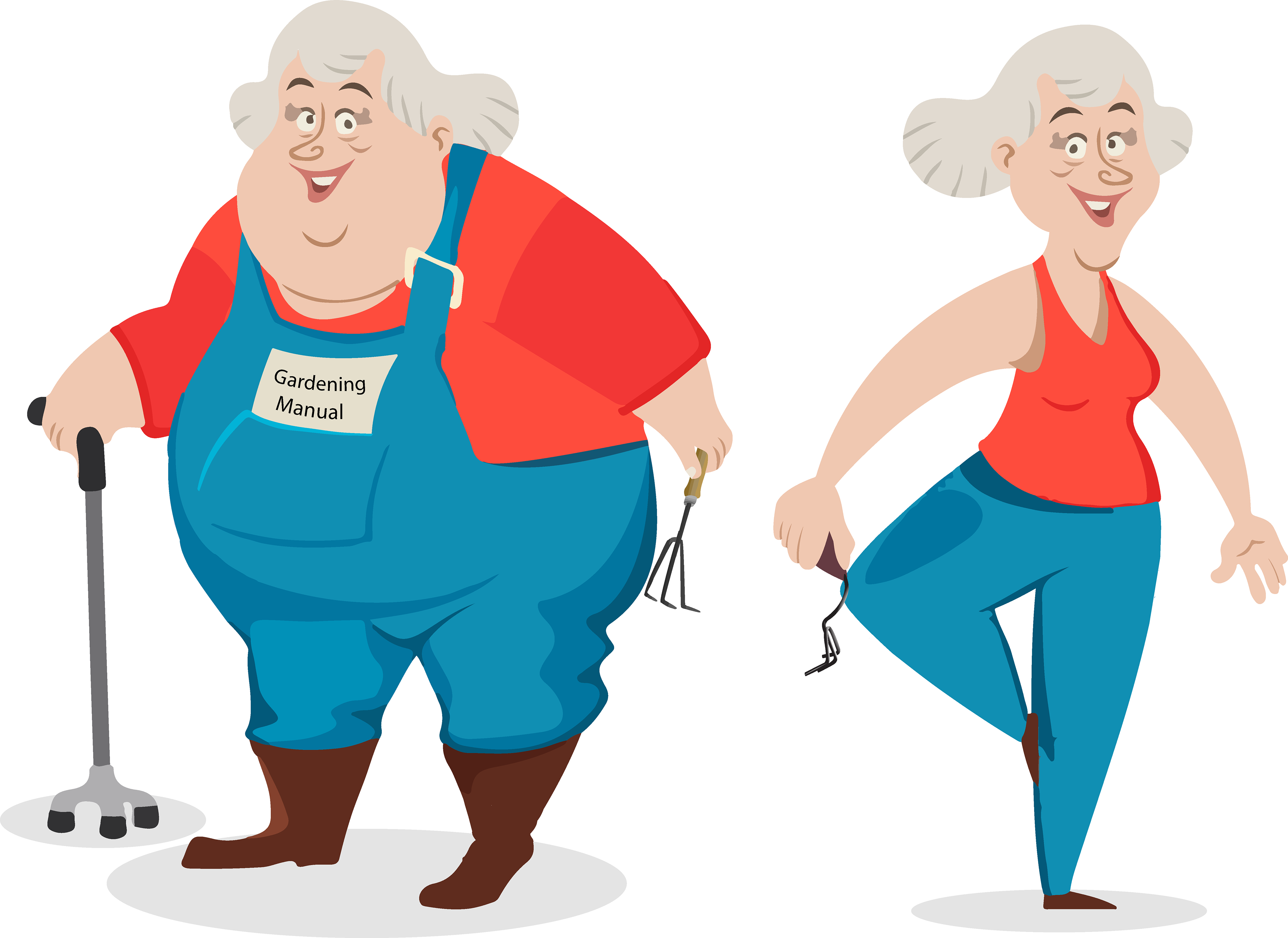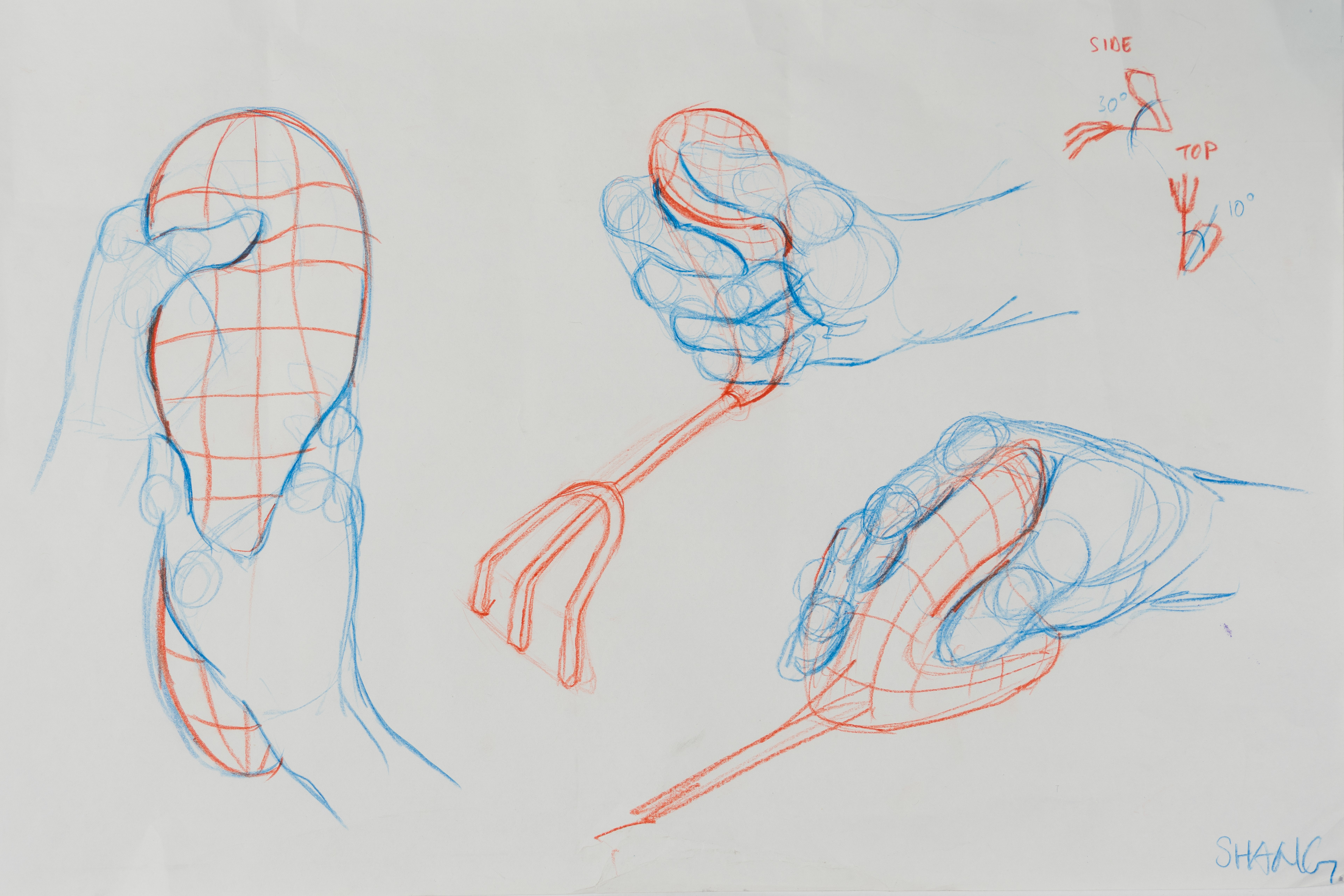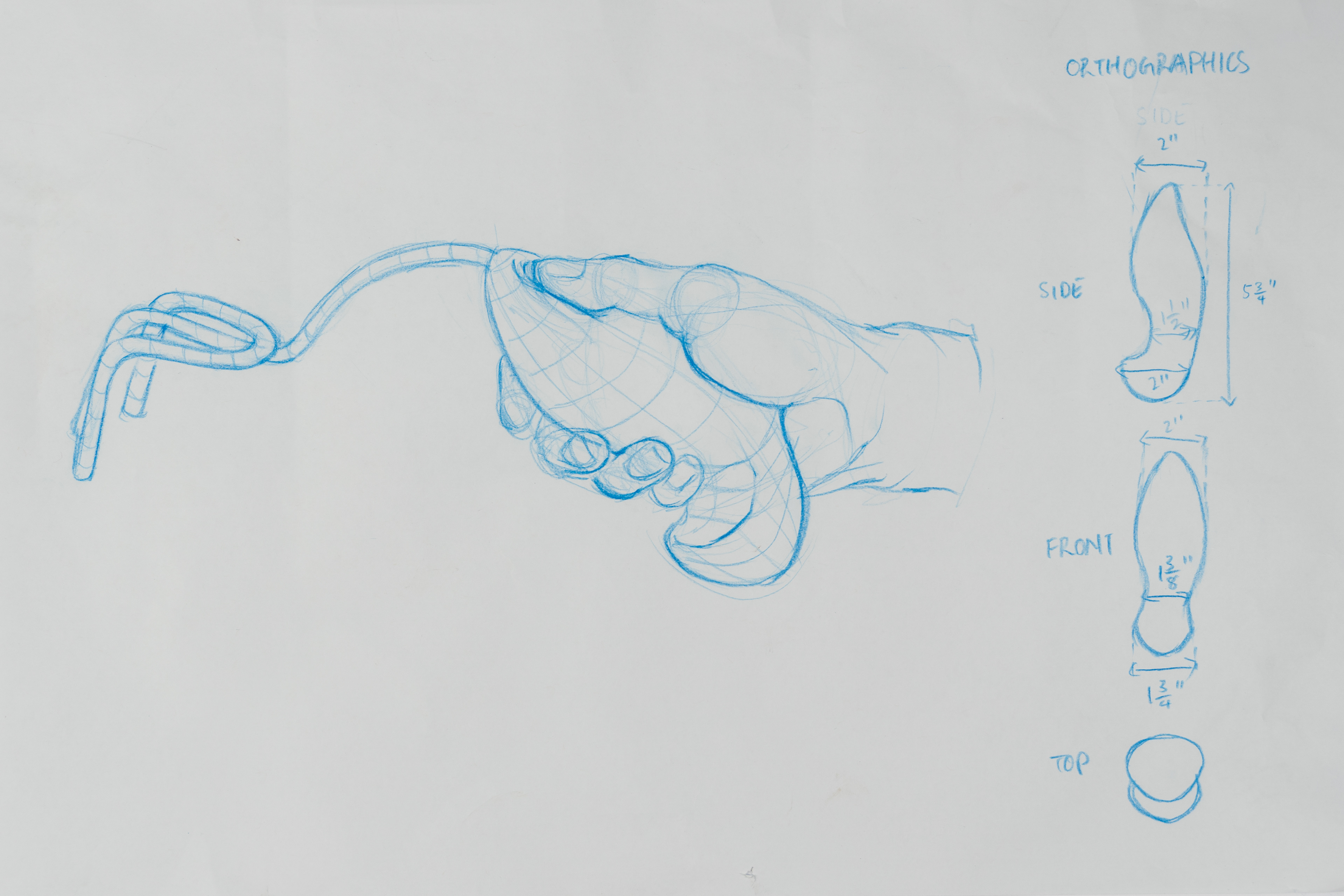 Field testing by mimicking the limitations in movement of arthritic patients with gauze and tape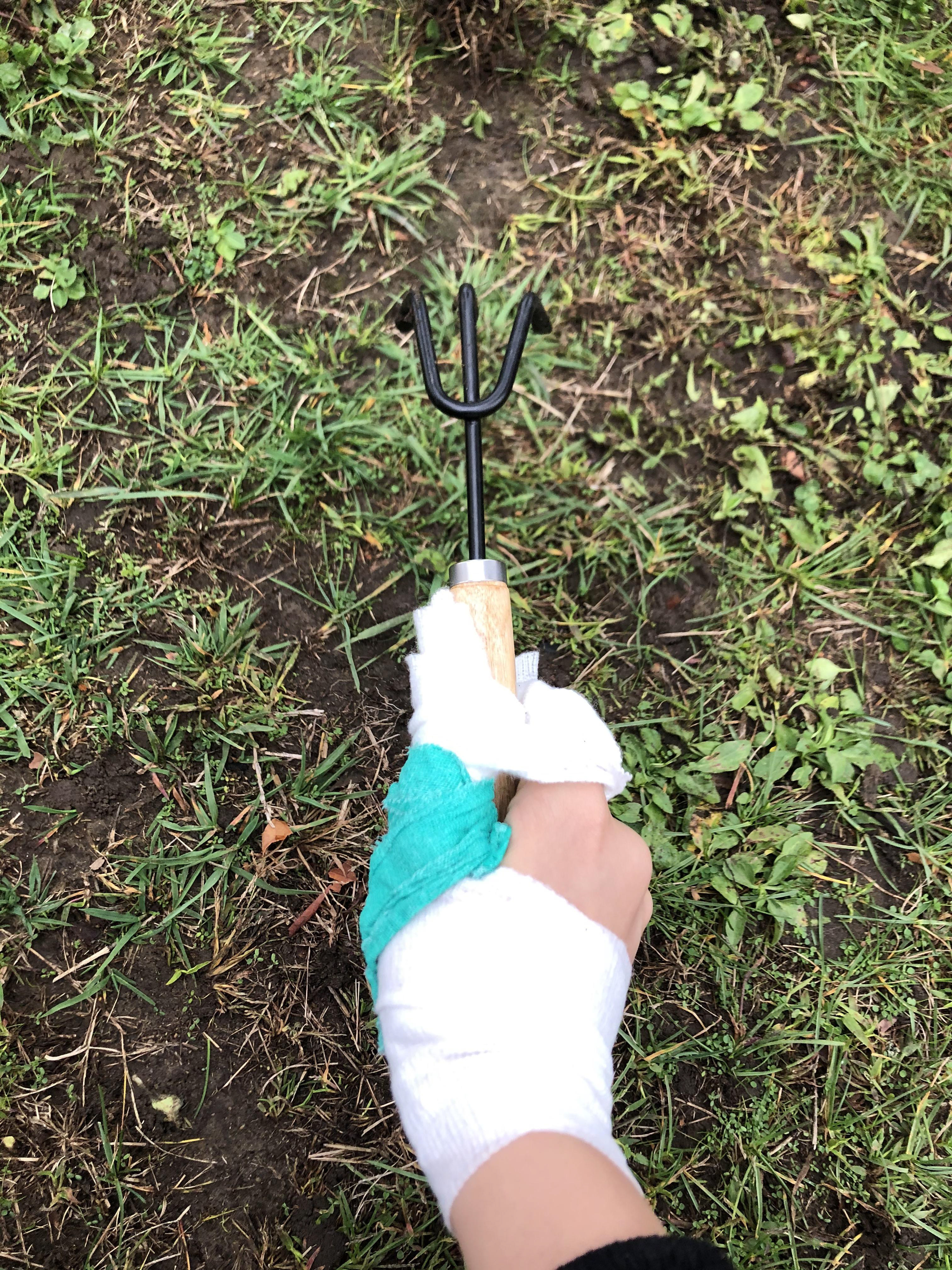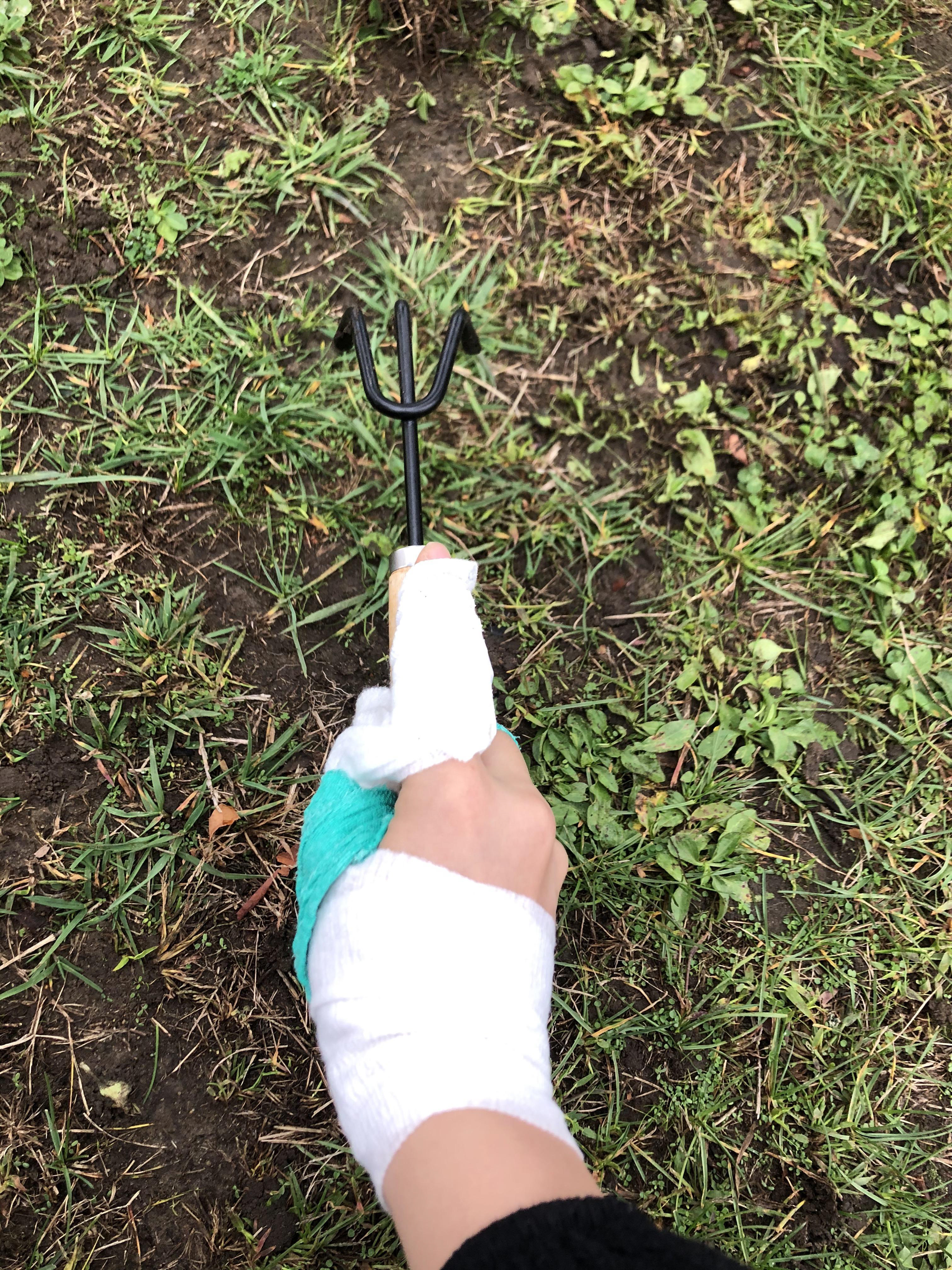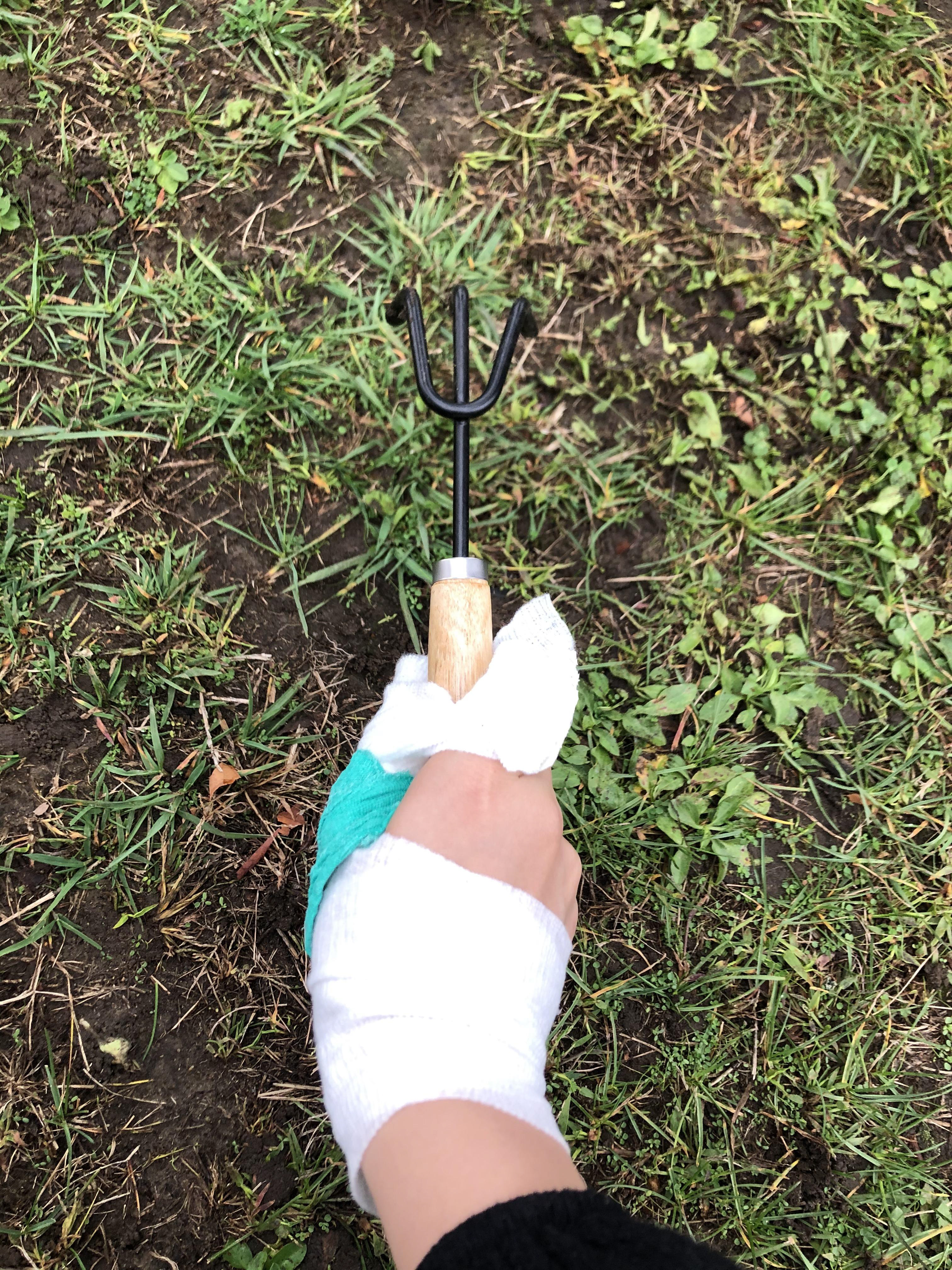 First model which requires both hands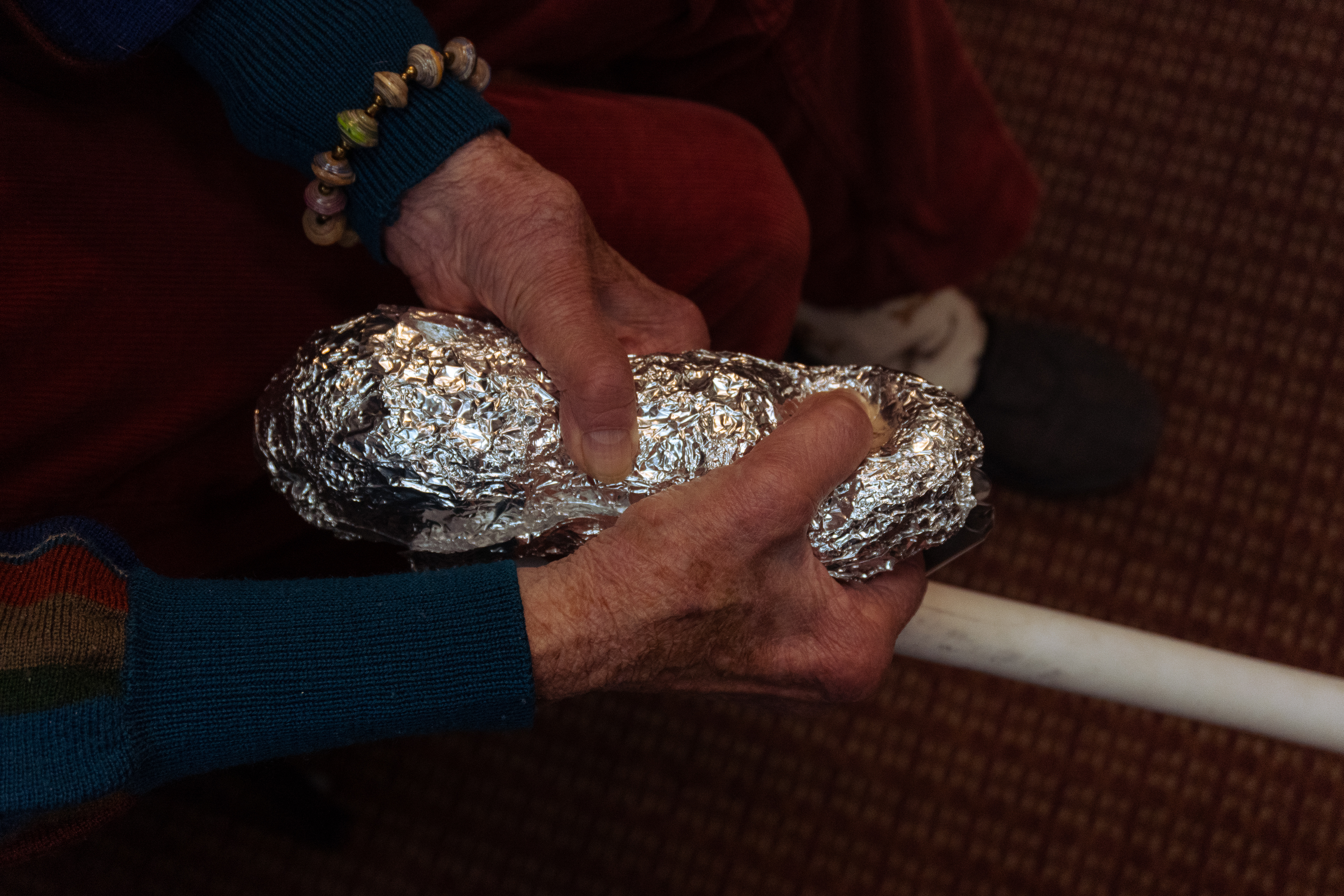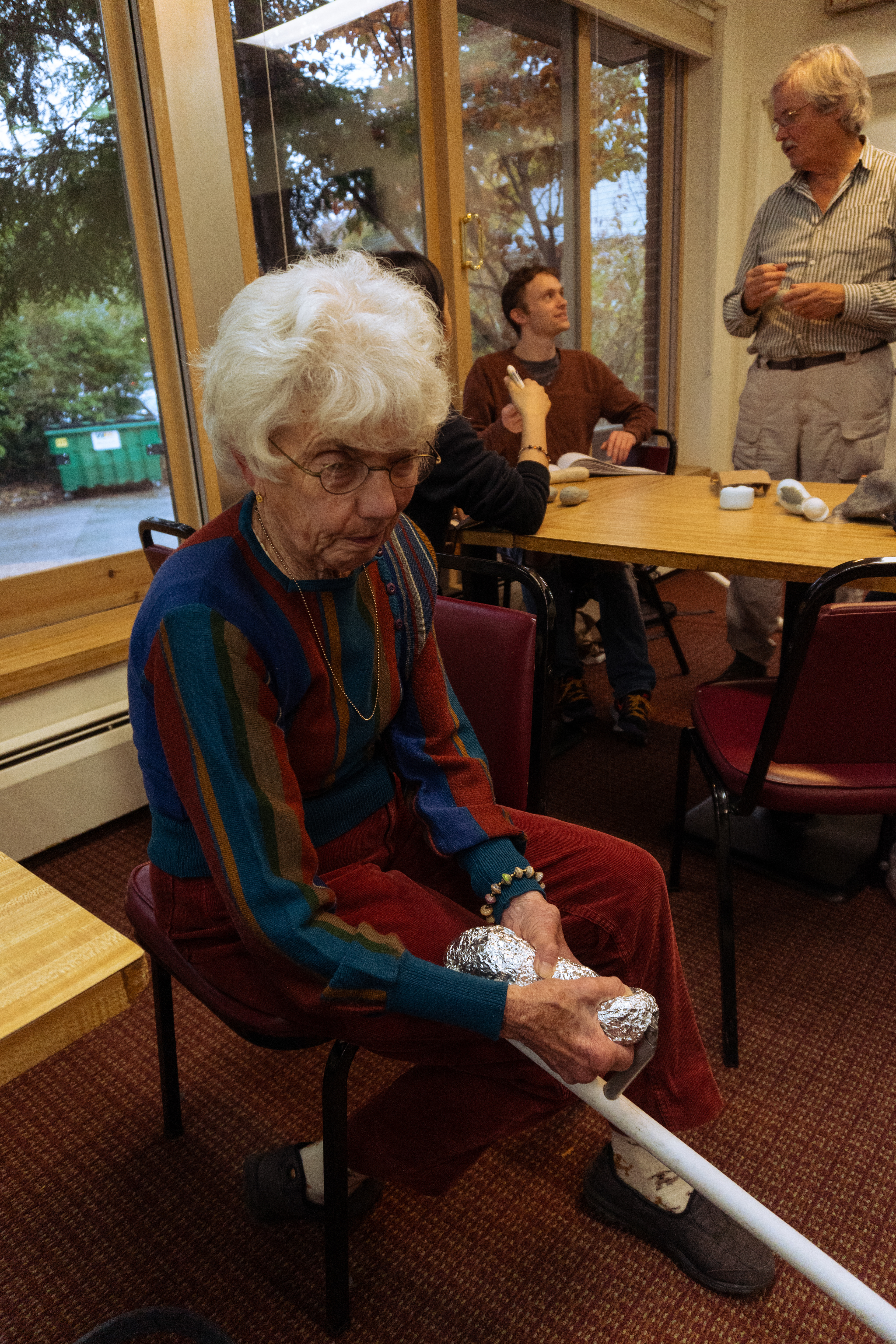 Second model achieved by hand-squeezing pasticine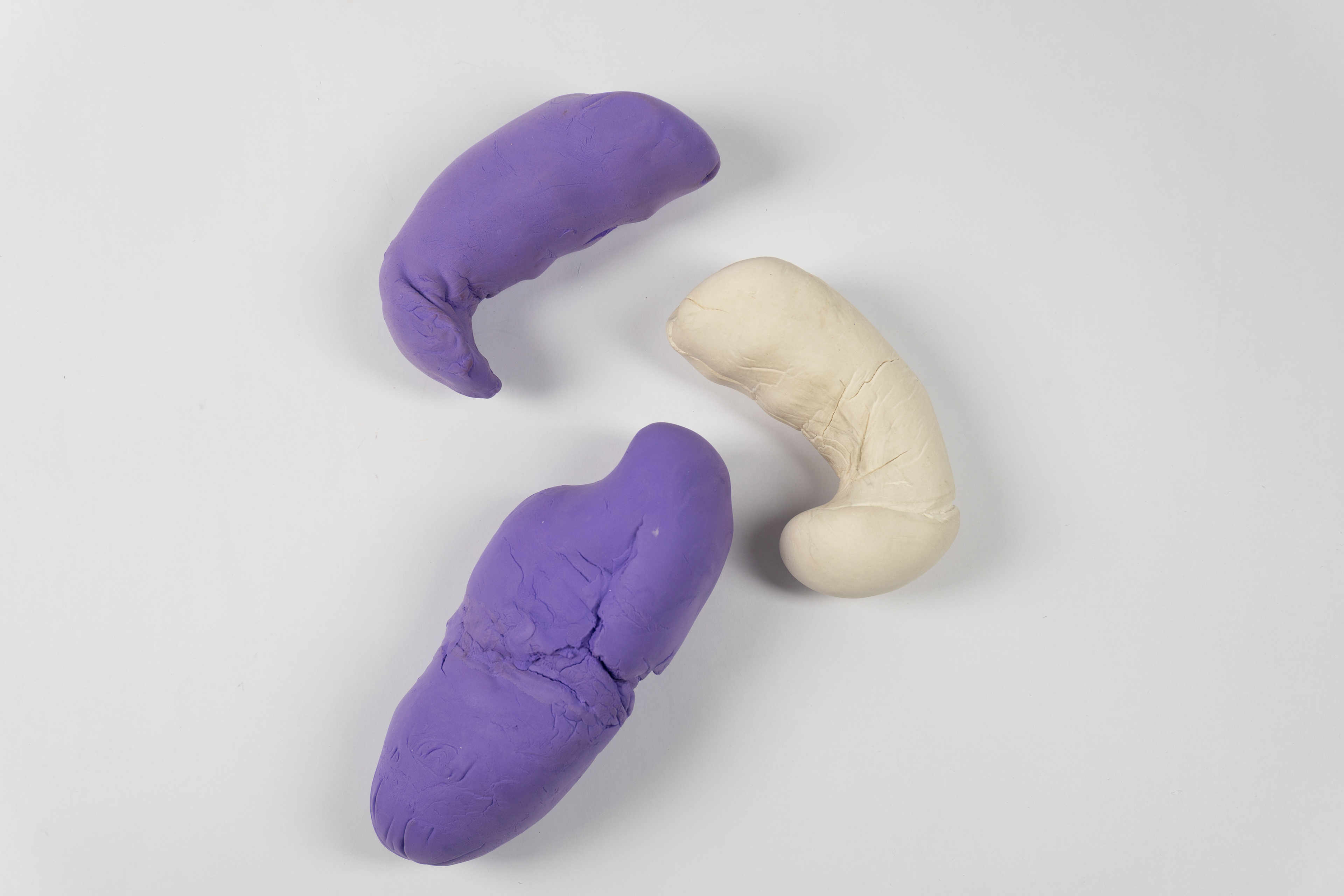 Third models carved with blue foam