Do you ever wish that you can do all your assignments on a Kindle-like screen? 
SolidWorks, Keyshot| December 2020
Problem :
Long exposure to light-emitting devices can cause severe discomfort and compromised body functionalities in photosensitive individuals.
 Solution: A blue light filtering (fl-41 and short-wavelength), semi-detachable, paper-like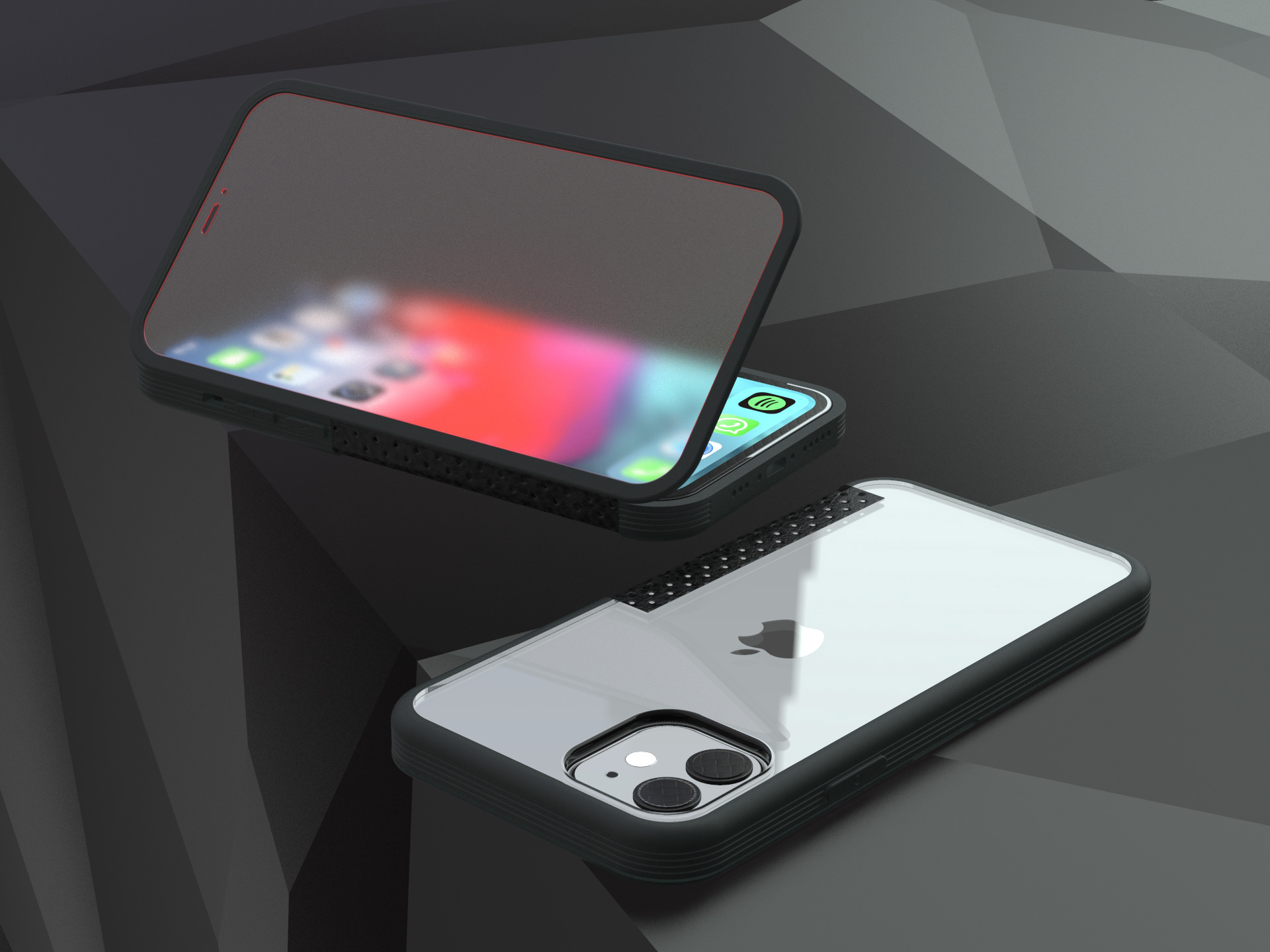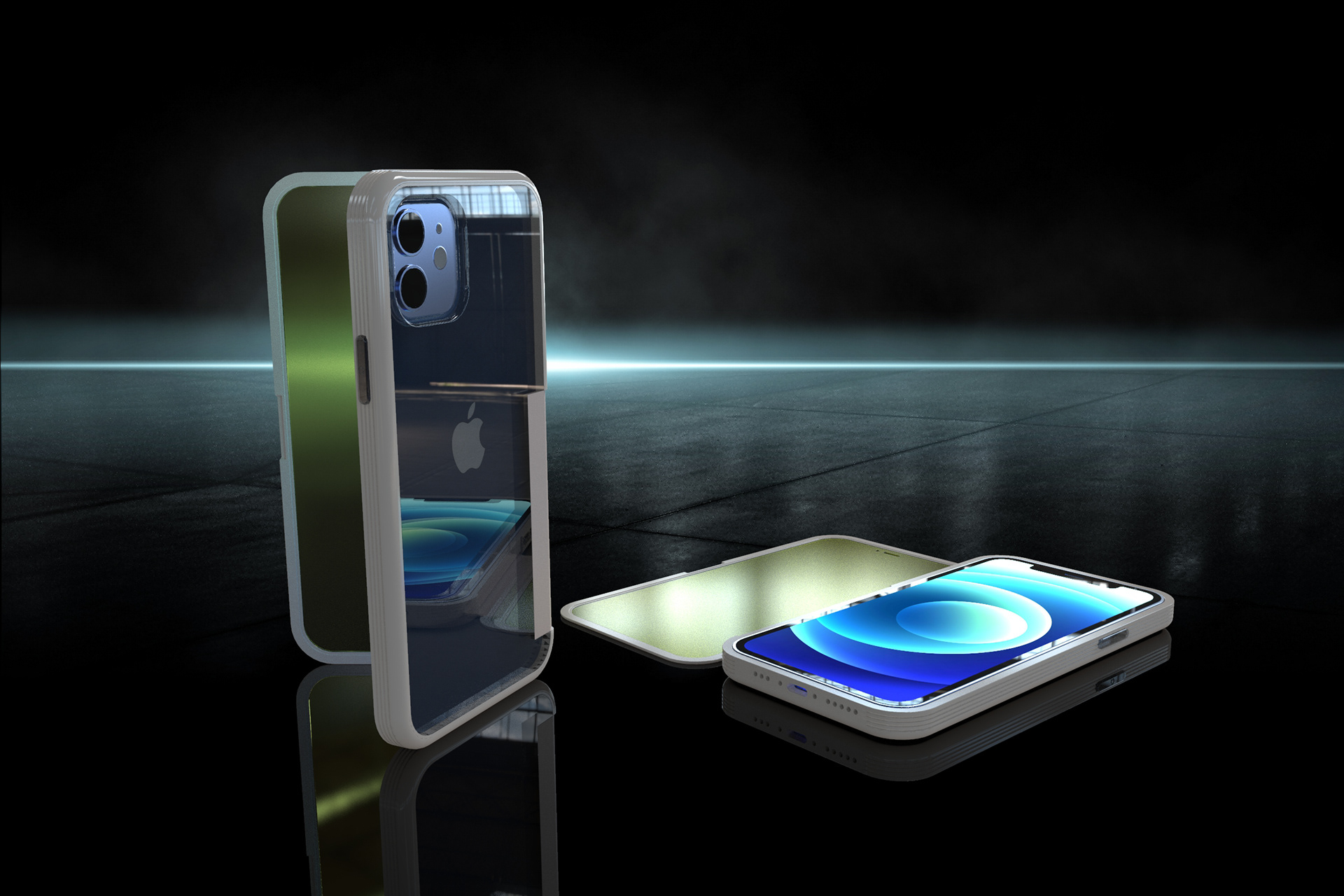 Solidworks
3D Modelling a flexible living hinge with seamless movement when animated was the biggest technical challenge for our team. Eventually, we mated the cover and base exclusively through connecting spines, then rebuilt the assembly every time we shifted the position of the cover relative to the base to achieve this seamless animation of a flexible hinge.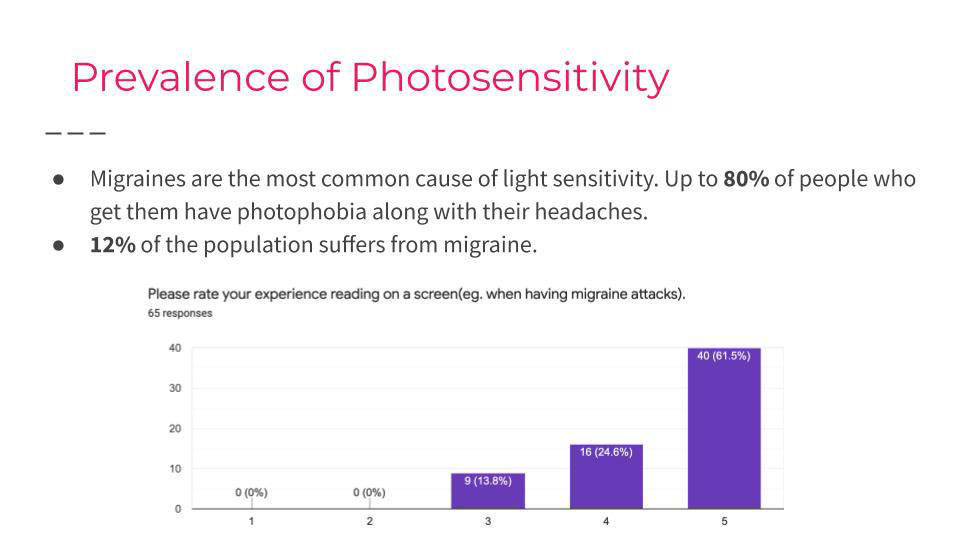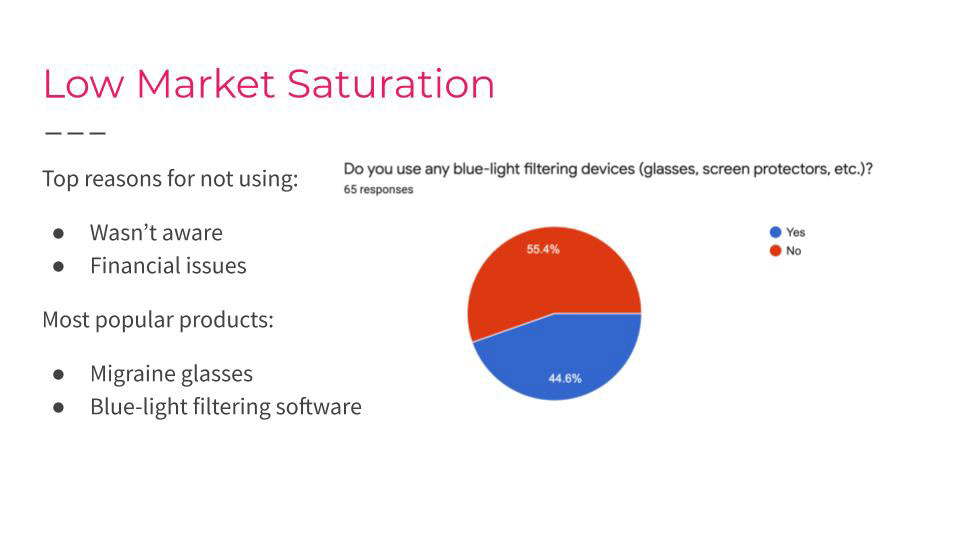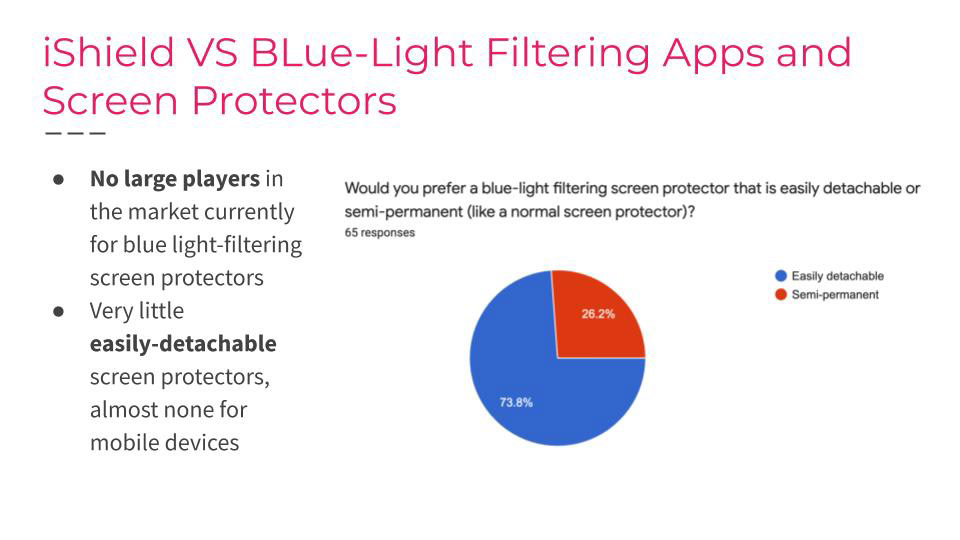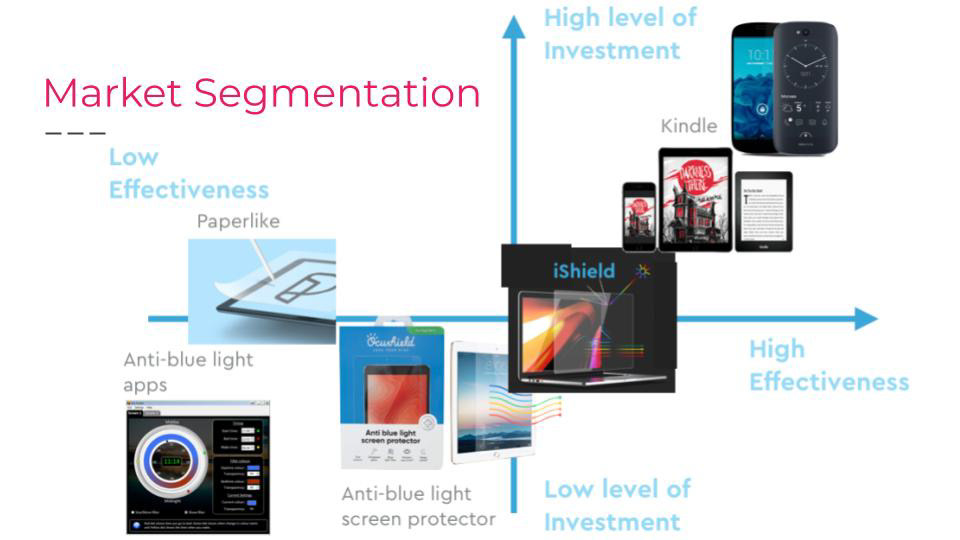 Scientific Research
Harmful wavelengths of light for photosensitive patients can be categorised into 2 different groups: 
SW: 400-450nm
MW: 480-550nm (FL-41 migraine glasses on the market)

We would need to come up with a new range that offer protection from harmful light in the lower frequencies.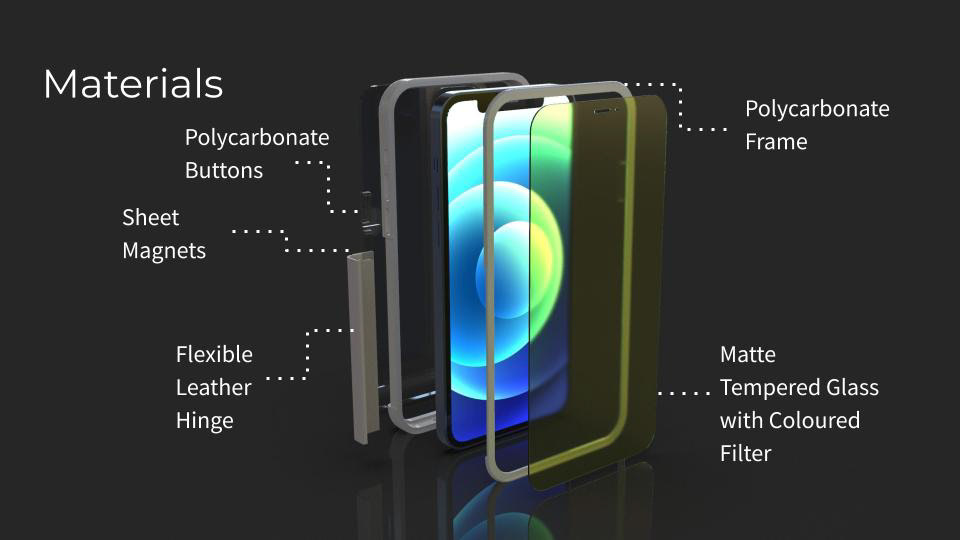 Initial Concepts
We initially were stuck on the idea of having a flexible screen protector made of PET, hence we tested multiple mechanisms, such as a suction mechanism and a rolling mechanism to get rid of the air bubbles. However, after we stumbled upon the idea of having a rigid, tempered glass screen protector that closes by magnetic forces, our design was simplified greatly.